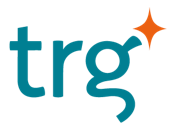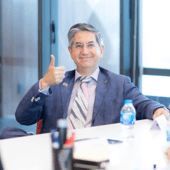 Rick Yvanovich
Founder & CEO – Management
Rick's a serial Entrepreneur, Techie, Brit, baby boomer, and professional bean counter (hence the FCMA CGMA FCPA). He has worked for 40+ years in supermarkets, accounting profession, breweries, newsagents, defence manufacturing, IT, property development and BP, in the UK, China, Singapore, Switzerland and Vietnam. Posted to BP China as Finance Manager, then relocated to BP Vietnam in 1990 making him likely the longest Brit and one of the most seasoned expats in Vietnam.
Rick is a Fellow of the Chartered Institute of Management Accountants (CIMA), a Chartered Global Management Accountant (CGMA), a Fellow of CPA Australia, and has an MSc in Strategic Business Management from Manchester Metropolitan University, UK.
He is the Treasurer & a Board Member of the British Business Group Vietnam (BBGV), Chairman AMCHAM HCMC ICT Group, ex-Chairman Eurocham ICT Sector Committee, only non-Australian-based member of the School Advisory Committee RMIT Melbourne, Chairman Industry Advisory Committee RMIT Vietnam, CIMA assessor, ex-South East Asia Regional Board CIMA (Member 2011-18, Vice-chairman 2014-15, Chairman 2015-16), Co-founder and Vice-Chairman of International Project Management Association of Vietnam, and the founder/co-founder of multiple start-ups (not all of which have failed!).
Rick's an active promoter of CIMA and a very regular speaker in Vietnam on multiple topics including Accounting, ICT, Cloud, Talent, Project Management, Doing Business in Vietnam, UK-Vietnam and US-Vietnam trade and inward investment. Rick is still based in Saigon, Vietnam and still speaks the Queen's English